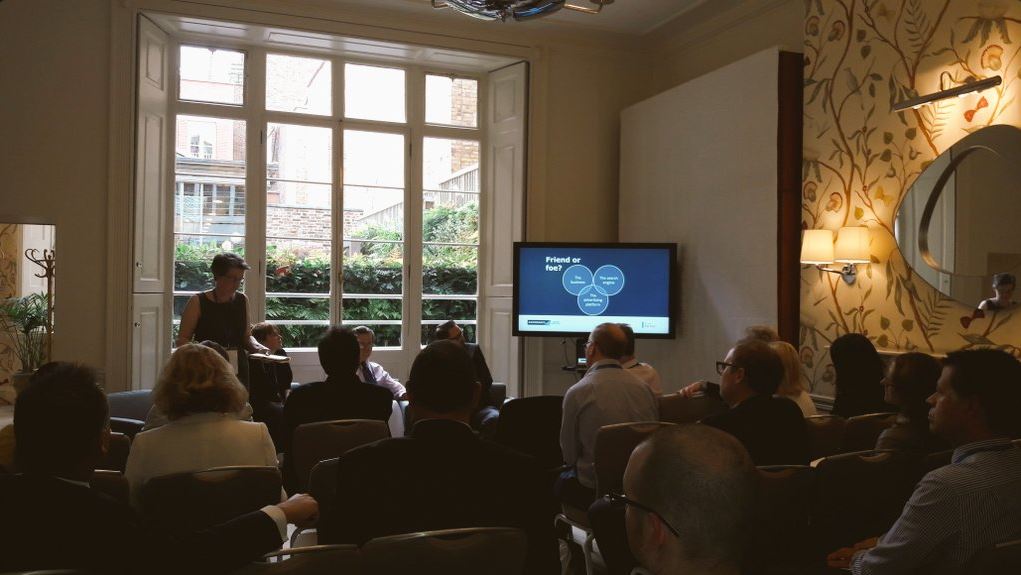 If you're organising a conference or networking event and are looking for speakers, then Helen can provide a range of presentations on internet marketing related topics. Typically each presentation is tailored to the audience and length of presentation required, so no two presentations are the same, but the examples below – all of which are presentations that Helen has written and delivered over the last couple of years – should give you some idea of the kind of presentation she can provide:
Google – Friend or Foe?
The truth about SEO
7 strategies to turbo-charge website conversions
Pay per click – money pit? – A half hour session challenging some of the common assumptions about pay per click advertising
Planning your business website – A half hour session for small businesses with no prior experience of commissioning a website, helping them to avoid some of the common pitfalls
Search engine optimisation in Easysite – A half hour introductory session specific to users of the Easysite content management system
Search engines – what you need to know – A half hour session aimed at web designers & developers, to help them build websites which are conducive to search engine optimisation
Search engine double or drop! – A fun hour-long session with a gameshow format to highlight some of the myths surrounding search engine optimisation, using a range of unusual props
Getting more customers to your website: Google AdWords – A two hour introduction to Google AdWords
Marketing your food business online – A two hour introductory session
Marketing your bed & breakfast business online – A two hour introductory session
Social media marketing – A massive waste of time? – A two hour introductory session
Starting and running a business – A range of presentations from half and hour to a full day, drawing on Helen's own experience of starting and running a business – (note: this presentation is not specific to internet marketing).
If you would like to speak to Helen about potentially speaking at your event, get in touch.